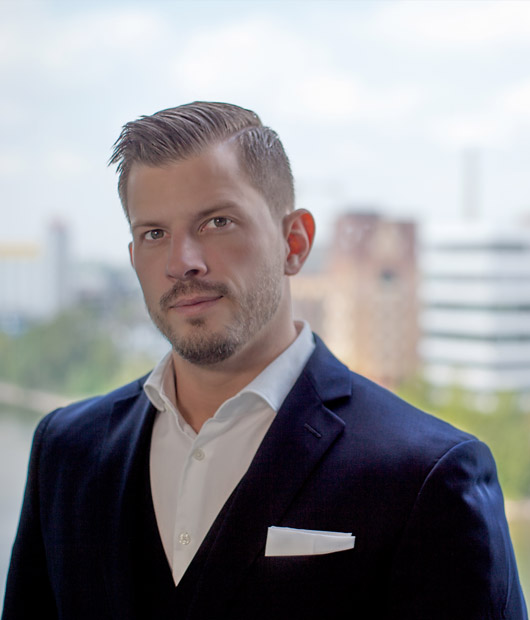 Nico Schubert is an entrepreneur from Düsseldorf who had the courage to take his first steps in sales and marketing at a young age and then quickly positioned himself in the management of a global personnel services provider.
There he was one of the key personnel for the development of the German location and actively accompanied the expansion of the company from three to more than 100 employees. Mr. Schubert worked for his company in Germany, London and the USA and supported it on its way to becoming an organisation which now employs over 500 people internationally.
During his time as a HR-manager and afterwards, Mr. Schubert was responsible for the professional training of new employees and the further training of his teams. As one of the most successful headhunters in active recruiting, he placed hundreds of specialists in permanent positions as well as numerous freelancers in projects throughout the whole of Germany.